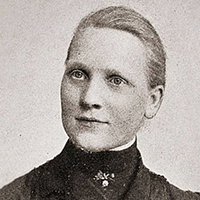 The Research Centre for Armenian Culture in Poland welcomed Dr Svante Lundgren of Sweden, who was in Poland at the invitation of Professor Ara Sayegh, who is a member of the Centre's Council and also president of the Armenian National Committee of Poland. At six p.m., in the Karolina Lanckorońska Room at the Polish Academy of Arts and Sciences at ul. Sławkowska 17 in Kraków, Dr Lundgren gave a lecture entitled From Tsitsernakaberd to Hollywood: My Armenian Journey. Extracts from a documentary film, which Dr Lundgren helped make, were shown during the lecture. The musical setting was provided by GoArm, a duet made up of the brothers George Sayegh and Aram Sayegh. The reading was followed by a discussion, which was moderated by Dr Jakub Osiecki.
Svante Lundgren is a doctor of theology and a researcher at Lund University. His first specialization was in Judaism, but for more than a decade he has been conducting research on Christians in the Middle East – especially the Assyrians and the Armenians. He has written two books about the Holocaust and one about the genocide of Christians in the Ottoman Empire.
Tsitsernakaberd, or Swallows' Fortress (Ծիծեռնակաբերդ), is a complex of monuments in Yerevan that is dedicated to the memory of the victims of the Armenian genocide of 1915 in the Ottoman Empire. It stands on a hill of the same name and, on 24 April every year, it becomes a place of celebration in memory of the victims of the 1915 genocide.
A passage from Dr. Lundgren's talk:
I visited Armenia for the first time in April 2008. I was writing a book about the genocide of Christians in the Ottoman Empire and spent some time in the Armenian Genocide Institute. On 24 April of that year I laid flowers before the eternal flame in Tsitsernakaberd. My book, which was published in 2009 (in Swedish), contained a chapter about Scandinavians who were eyewitnesses to the genocide. Five years later, a film team from Armenia was preparing to produce a film about Scandinavian women who took the Armenian side in that darkest of hours. They were looking for someone who had researched these women to narrate the film. I was asked to do it and I agreed. The documentary film 'Map of Salvation' (Փրկության քարտեզ), which was produced by Manvel Saribekyan and directed by Aram Shahbazyan, had its premiere in Yerevan on 22 April 2015. It was shot between June 2014 and March 2015 in nine different countries: Norway, Denmark, Germany, Estonia, Sweden, Turkey, Greece, Lebanon and Armenia. It has been shown in the following countries since its premiere: Iran, Russia, Denmark, Sweden, Finland, the United States, Canada, France, Lebanon, Greece, Cyprus, Austria, Estonia, Israel, Germany and Australia. In 2015, the Armenpress news agency listed it as one of the ten most important films about the Armenian genocide. It tells the story of five women from Scandinavia who were eyewitnesses to the genocide and who helped Armenian women and orphans over the decades before, during and after it. They were Maria Jacobsen (Denmark), Bodil Biørn (Norway), Alma Johansson (Sweden) and Anna Hedvig Büll (Estonia), who were missionaries, and their assistant Karen Jeppe (Denmark). The most unusual screening of the film was at Paramount Pictures Studios in Hollywood, which took place on 5 March 2017. When I first set foot on Armenian soil nine years earlier, I could never have expected the journey to lead me all the way to Hollywood. Over the years I have met many Armenians in many different places – from Stepanakert to Glendale and from Bourj Hammoud to Malmö … and I fell in love with Armenia.